Spam Faxes and How to Handle Them

Do NOT mark anything sent from FAXtopia as spam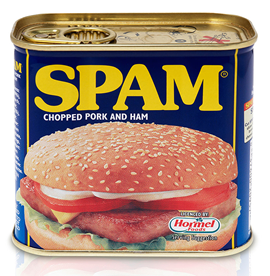 All faxes that are sent to you are processed through our servers. They are all sent from the domain faxtopia.com. If you get a spammy fax you CANNOT mark it as spam. In effect, you would be marking FAXtopia.com as spam. Then, all your faxes would get blocked.
What's the fix?
In the technical world of faxing, there is no real spam filter. We at FAXtopia, block a lot of senders by default. Anything from Nigeria, Russia, North Korea, and many other countries are automatically blocked by us. Local numbers that are known spammers are also blocked. However, some local spamming still occurs. Our experience is that this is happening a lot less lately.
So, our strong recommendation is to not mark any faxes as spam
If you have marked FAXtopia.com as spam you need to White-list the domain to start receiving faxes again.

Here's some instructions on whitelisting domains at various e-mail providers:

White-list Email Addresses In Gmail:
1) Login to Gmail, click on the gear icon and select "Settings":
2) Select "Filters and blocked addresses":
3) Scroll past all your existing filters and select "Create a new filter":
4) Add the email address that you want to white-list to the "From" field.
In Outlook 2010 or newer:
Go to Junk > Junk E-mail Options > Safe Senders > Automatically add domains to the Safe Senders List.
How to White-list Email Address in Office 365:
Open the Exchange Admin Center.
Click on the Mail Flow drop down and select Rules.
Add a new rule for Bypass Spam Filtering.
From the Apply this rule if… ...
In the field to the right of the Check names button, type the email address you want to allow.
AOL:
https://help.aol.com/articles/aol-mail-spam-and-privacy

For other e-mail providers please check with your service provider.